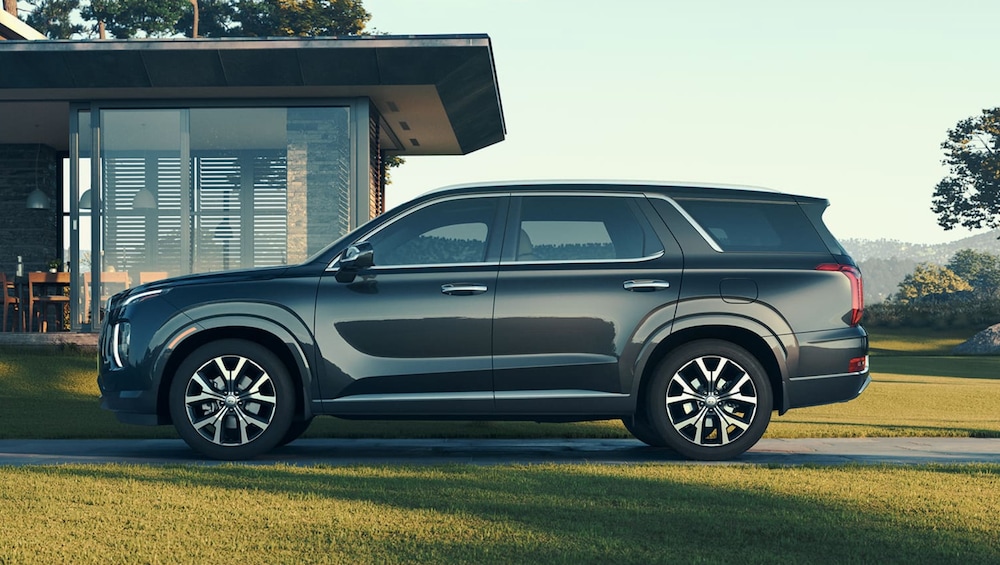 Distinctive styling. Accommodating spaciousness. Stunning tech features. They're all part of the first-ever 2020 Palisade, coming soon to Lithia Hyundai of Fresno! We're excited about the approaching debut of this all-new addition to the Hyundai lineup, so check out some of the incredible advances in store when you pick up YOUR Palisade!
The 2020 Hyundai Palisade is the high crest of the recent wave of 3-row crossovers. Comfortable seating for 8 is included, along with available Quilted Nappa Leather for a luxury touch. 3rd-Row Power-Folding Seats are a class-exclusive addition - seats fold, unfold, and recline at the touch of a button. Plus, Standard One-touch 2nd-Row Seat Access gives even more ease with seating arrangements.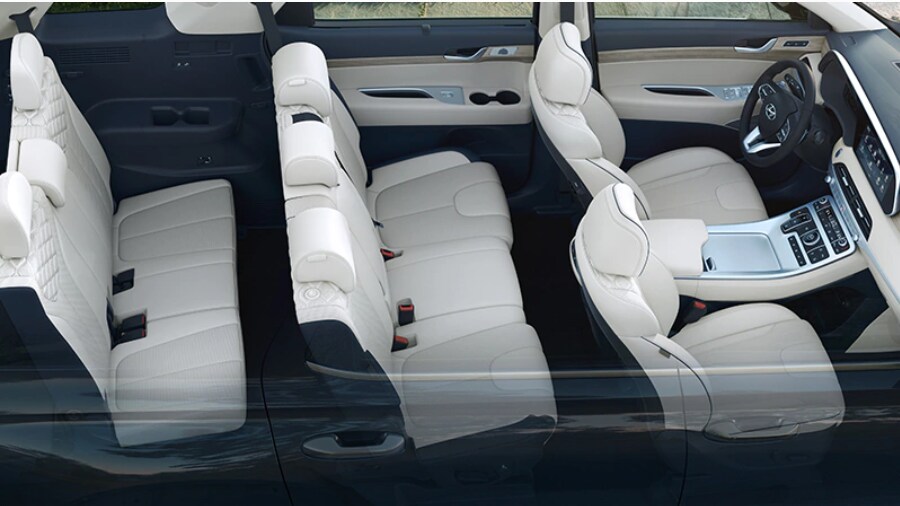 As the first-ever model, the Palisade isn't burdened with layering updates on top of previous design choices. Every new feature is fitted specifically to the aesthetic of this all-new vehicle. From the native digital display with available Surround View Monitor and 10.25-inch Touchscreen Navigation System to the In-car Intercom with Driver Talk and Quiet Mode, Palisade features are built into the Palisade itself from the beginning.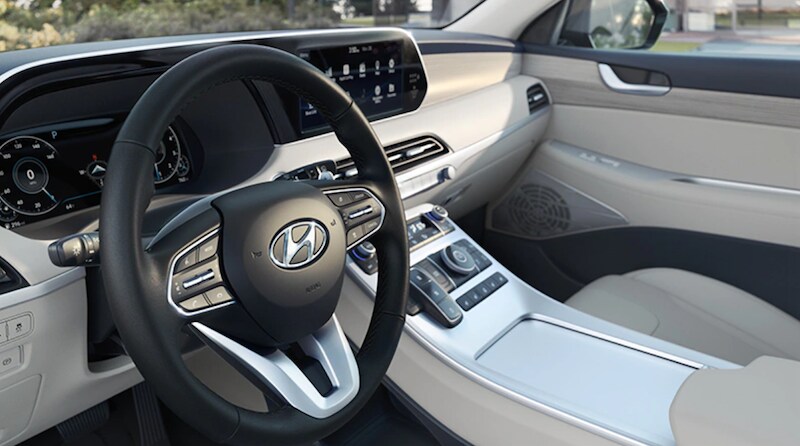 The Palisade also excels with next-level safety features. The Blind View Monitor broadcasts a video feed of your blind spot to your instrument cluster whenever your turn signal is on. The Ultrasonic Rear Occupant Alert sends an alert to your smartphone to retrieve pets or children left in the rear seats of your vehicle. Standard Forward Collision-Avoidance Assist helps you to react more quickly to possible collisions. Every safety feature on the 2020 Hyundai Palisade is cutting-edge, rigorously tested, and built to give you peace of mind while you cruise.
The 2020 Hyundai Palisade is coming soon to Lithia Hyundai of Fresno! Visit us for more information, or reach out and we can help you get regular updates on the progress of this incredible new addition to the Hyundai lineup!