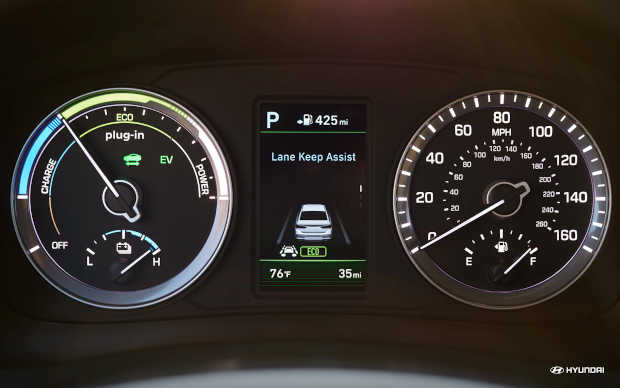 When you shop at Lithia Hyundai of Fresno, you know you're going to get a great price on your new Hyundai or quality pre-owned vehicle. We pride ourselves on offering our customers some of the biggest Hyundai savings and discounts anywhere. But did you know that Hyundai models can actually save you money while you drive them? That's because so many of Hyundai's models are incredibly fuel-efficient.
Not only will you save money when you buy your new Hyundai, you'll be saving money on gas with every mile! If you want some help deciding between some of our more fuel-efficient models, we've got you covered! We've put together a handy list so that you can make an informed decision on which gas-sipping Hyundai is right for you!
2020 Hyundai Kona The 2020 Kona is a great choice if you want something with good gas mileage and a little more cargo space. With up to 33 HWY MPG, you'll definitely be saving money. If you want to skip the pumps entirely, you can even go with the all-electric Kona, with up to a 258-mile range.
2020 Hyundai Elantra The 2020 Elantra is an iconic sedan with advanced safety and technology features, and it gets up to 41 HWY MPG, which adds up to some pretty big savings. Even the Elantra GT, the sporty Elantra hatchback, gets up to a respectable 32 HWY MPG.
2019 Hyundai Sonata The 2019 Sonata sedan is a little roomier than the Elantra, while offering slightly lower MPG at 35 HWY. You do have the option to go hybrid, with the standard Sonata Hybrid getting up to 46 HWY MPG, and the Sonata Plug-In Hybrid getting up to an incredible 99 HWY MPGe!
2020 Hyundai Accent Just like the 2020 Elantra, the 2020 Accent sedan gets up to 41 HWY MPG, it just comes in a more compact, lower-priced package.
2020 Hyundai Veloster The 2020 Veloster is a fun, sporty, compact hatchback that gives you rally car performance with up to 34 HWY MPG.
2019 Hyundai Ioniq Hybrid/Plug-In Hybrid The 2019 Ioniq sedan is a game-changer, offering incredible fuel efficiency in both its hybrid and plug-in hybrid forms. The standard hybrid gets up to 59 HWY MPG, while the plug-in variant gets up to an astounding 119 HWY MPGe!
If you're ready to spend less time and money at gas stations, stop by your friendly Fresno Hyundai source, Lithia Hyundai of Fresno! We're your local destination for quality Hyundai service, brand new Hyundai car, hatchback, and SUV sales, and low-mileage pre-owned vehicles in Fresno, Clovis, and the surrounding area!
With hundreds of new and used vehicles in stock, let us help you find exactly what you're looking for at our dealership on the corner of Blackstone and Autocenter Drive. Shop, Save, Done at Lithia Hyundai of Fresno today!