Summer Weather Prep at Lithia Hyundai of Fresno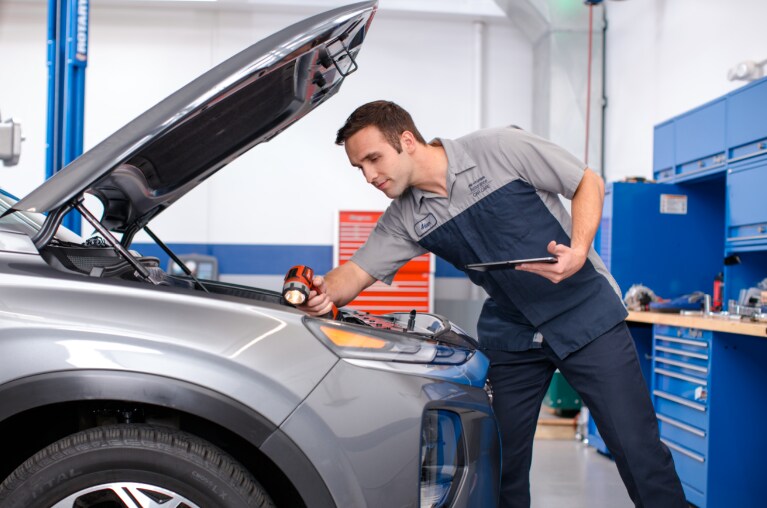 Get Your Hyundai Vehicle Ready for Summer Adventures in Fresno
As the warm weather arrives, you're likely thinking about all the exciting activities and trips you're going to embark on this summer. To ensure your Hyundai vehicle performs as you need it to each time you set out for an adventure, bring it to our Service Center at Lithia Hyundai of Fresno for all its summer service needs. Our team will perform any seasonal services your ride requires so that you can enjoy all the beautiful days ahead without the worries of car troubles.
Common Summer Services for Your Hyundai Car or SUV
Summer weather means warm temperatures, and there are certain services that will get your car ready for these heightened temperatures. By having your vehicle serviced for the season, you'll ensure that it can perform as intended and decrease your chances of running into problems during one of your outings. Here are some of the typical services our technicians can perform on your car or SUV to get it ready for summer:
Oil Change
Filter Inspection
Tire Service
Battery Replacement
Air Conditioning Maintenance
Wheel Alignment
Brake Repair
Reasons to Trust Us with Your Vehicle's Summer Service Needs
When you visit our Hyundai Service Center, you can count on top-notch customer service from our friendly and knowledgeable staff. Plus, you can trust that your vehicle is in good hands with our expert Hyundai technicians as we know exactly how your model works and how to service it. The best part is that we also have a slew of service specials available, allowing you to save money when you visit us to get your vehicle ready for summer explorations.
Schedule a Service Appointment Today
Our team wants you to have tons of fun this summer, so schedule an appointment with our Service Center at Lithia Hyundai of Fresno today and let us professionally service your vehicle.